Get Fuller Lips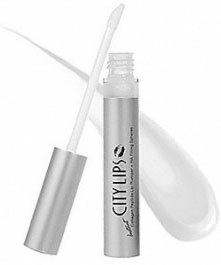 How Does City Lips Work?
City Lips uses exclusive ingredients not found in any other lip treatment. These ingredients safely and painlessly stimulate your own natural collagen production. Celadrin® then reduces the breakdown of the newly formed collagen, making your lips fuller and dramatically reducing the lines around the lips. Hyaluronic acid provides incredible moisture and reduces wrinkles, giving you instantly younger lips while making them kissably soft and smooth!With City Lips, you achieve long-term results when used as directed.
How quickly will City Lips work?
Some women see visible results within minutes of application. Once you apply City Lips, your lips will begin to absorb moisture and get fuller as time passes. Based on a study conducted with City Lips users, the average lip plump will last hours. With twice daily use, long term results are seen in just a few weeks.*
*Results vary dependent on the individual.